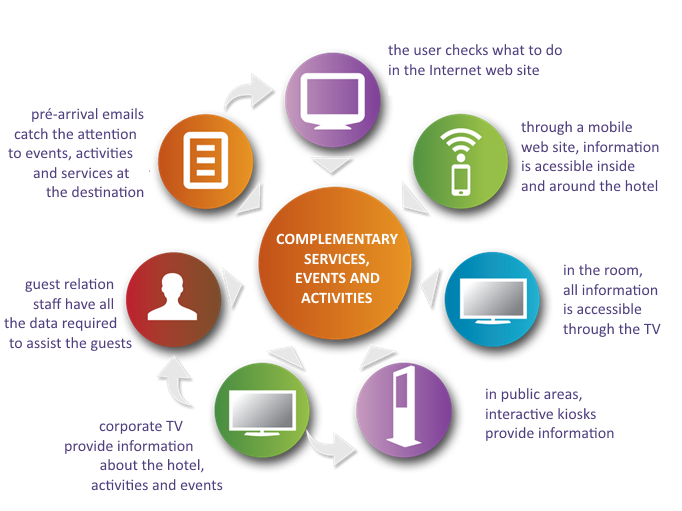 Online booking is an efficient use of IT to increase sales and revenue. But, as in all technologies, they exist only in the context of business strategy and take their full potential when a 360ª approach is applied.
Based on our experience from a constant interaction with all players in the tourism business, we have bundle our promotion and reservation technology in a "InHouse Sales Solution" that may increase hotels RevPAR.
Sincronized with each brand communication strategy, this solution interacts with the guests from a pre-arrival stage until after they return home.